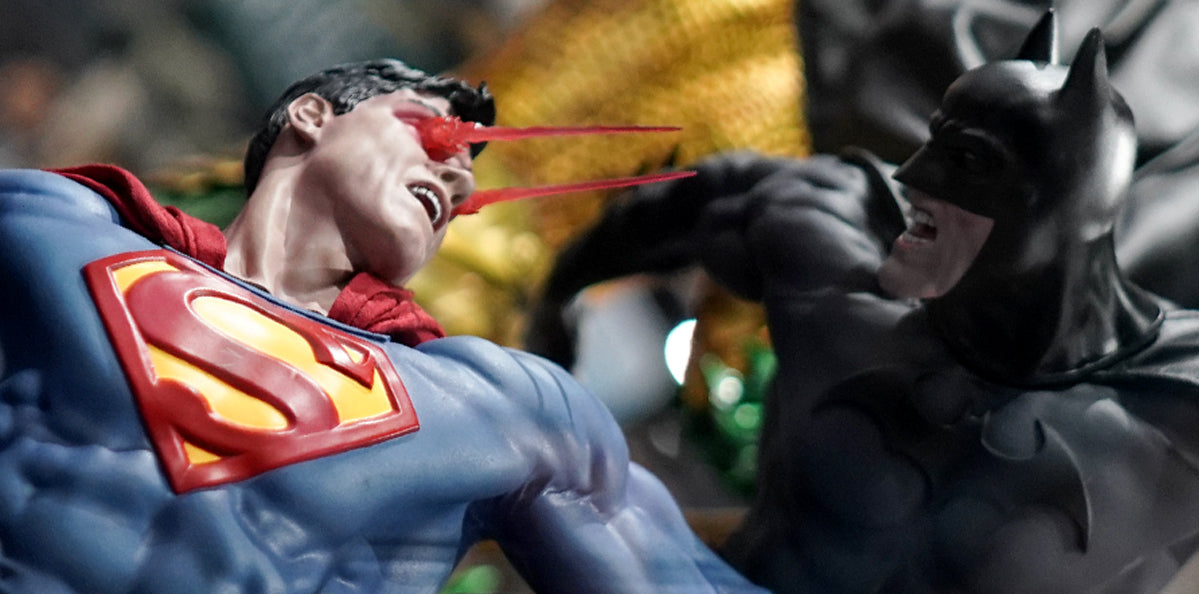 SDCC '50 YEARS'  |  By Danny P Tran  |  June 25, 2019
This past weekend was San Diego Comic-Con's 50th anniversary. I spent the majority of my time at Comic-Con this year filming, a hobby that I've been doing more of recently. I tend to have a routine when I go to these events. The first hour or two would be spent roaming the entire event space. I would observe my environment, the people, the art, speak to artists, and buy merchandise. I take in as much as I can before spending the next few hours filming and photographing my favorite booth setups.
Two of my favorite booths this year were Sideshow Collectibles and Alex Ross. I always look forward to Sideshow Collectible's booth. Being a huge fan of sculpture work, it was easy for me to spend most of my time admiring their statue and set up. There were over 20 iconic characters displayed on separate plinths with individual glass covers. The set up had a very premium feel to it. Characters such as Thanos, Captain America, Thor, Iron Man, Bathman, Bruce Lee, Astro Boy and more were on display. Each piece was sculpted to perfection. The careful attention to detail and likeness was incredible. I highly recommend this booth to any Comic-Con visitors.
I also noticed more independent artists showcasing their work this year. It was exciting to see them sharing the same space with big companies such as Marvel and DC. I am already looking forward to the next Comic-Con. Maybe we'll have a Plastic Cell booth at a future event.
Video/Picture by Danny P Tran (@dannytr4n)
Artists in Video: Sideshow Collectibles, Elite Creatures, Katsuya Terada, Kim Jung Gi, Peter Han, Kehasuk, Soey Milk, Superani, Giant Robot, and more.

The Batman Experience (An immersive and interactive Pop-up at This Year's SDCC celebrating the 80 Years of Batman). Pictures taken by Victor (@trivocx)
Extra photos of Game of Thrones panel and Gundam statue.