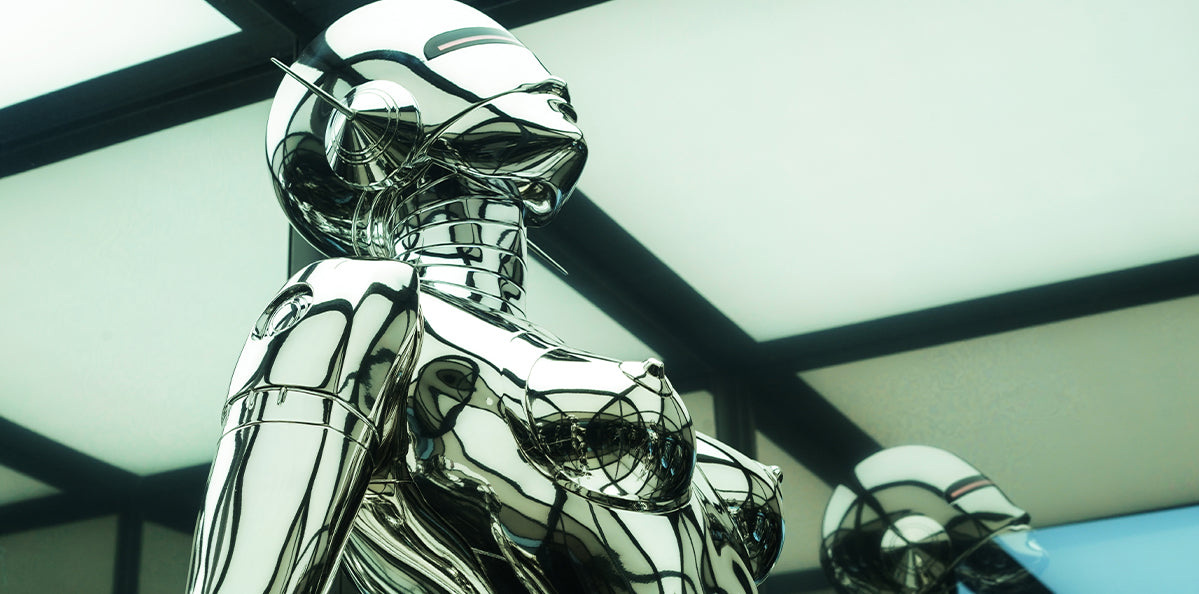 Tokyo Pop Underground  |  By Danny P Tran  |  Jan. 23, 2020
The 'Tokyo Pop Underground' show was held at the Jeffrey Deitch Gallery located in Los Angeles, California. Featuring seventeen artists from the pop and underground culture of Japan. There were many different forms of arts, from contemporary to present day. The one that stuck out to me the most was works by well known artist, Hajime Sorayama. He is known for his erotic portrayals of feminine robots. His most recent collaboration was with fashion brand Dior and a mass meda company, 88rising. I got the chance to drop by the gallery and see these sculptures in person. The gallery is a big open space where all the canvases and paintings were hung on the walls. The sculptures were presented at different spots in the walk area. My favorite part of the gallery was the dark room in the middle of the building. There were 6 of Hajime's robot sculptures floating in 6 rectangle box containers. The set up of this room gave me Westworld and Blade Runner vibes. 
Video shot and edited by Danny.
The rest of the photos are taken outside of the dark room. 
Photo taken by Danny and Vickie.