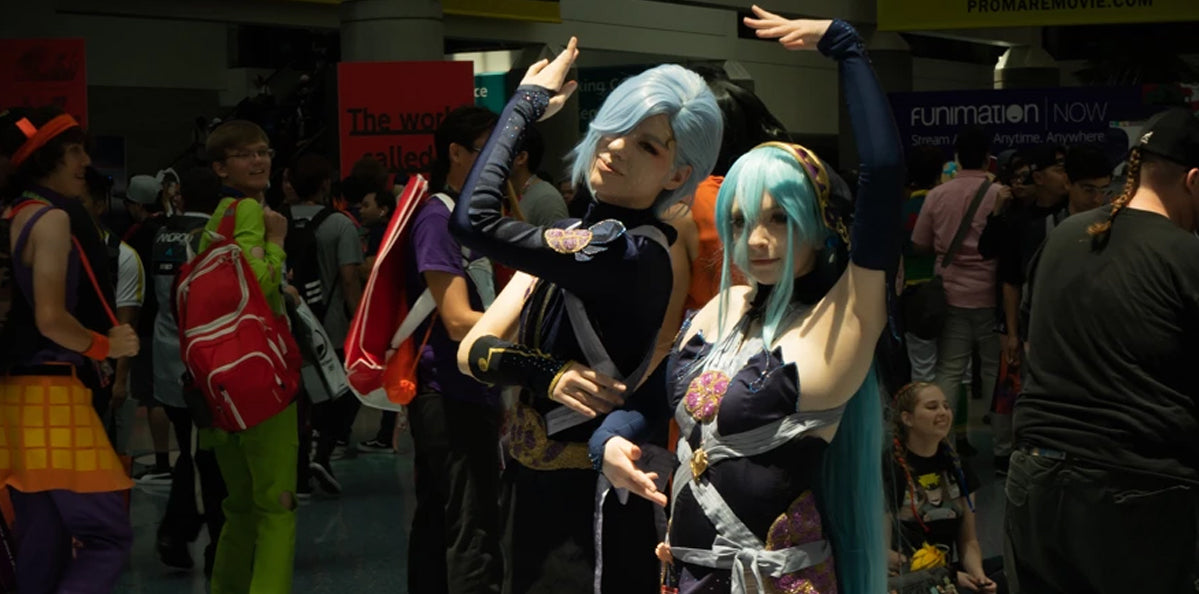 ANIME EXPO 2019  |  By Michelle P Vu  |  June 25, 2019
This year's Anime Expo, located in Los Angeles, California, had the largest attendance of anime fans in all of North America. This year's expo ran from July 3rd to July 7th and attracted all types of fans and cosplayers from around the world. 
We had a chance to visit the Los Angeles Convention Center, where the expo was located, on a Saturday. We arrived around noon and witnessed hoards of people already standing outside in cosplay either hanging out or picking up their registration badges. Parking was slightly difficult as many fans arrived early and with Saturday being one of the busier days of the expo. We managed to find an outdoor private parking lot and paid $40 whilst secretly hoping it was legit and our car does not get towed.
With more than 500 exhibitors this year, we decided to visit The Exhibit Hall first to browse merchandise and review upcoming releases. The Exhibit Hall alone featured 400 different vendors and we spent a majority of our time here test playing video games or standing in line to purchase merchandise such as Gunpla model kits, figurines, or clothing. After two hours of browsing merchandise and spending more than we should have, we made our way through the crowd and to The Entertainment Hall to review photo sets and eGaming. This hall had arcade style games and multiple themed photo sets. Unfortunately, we were unable to get pictures with the photo sets due to the long lines and spent the remainder of our day at Artist Alley to look at fan art created by both amateurs and semi-professionals. 
There were many areas and events we were unable to visit. This was a four-day event and we only had one day to squeeze in as much as we could. Anime Expo is held every year in July. Next year's expo is scheduled to take place from July 2-5. More information can be found on their official website at http://www.anime-expo.org/.
Video by Danny Tran (@dannytr4n) / Photos Taken by Anthony Tran (@segacreamcast)