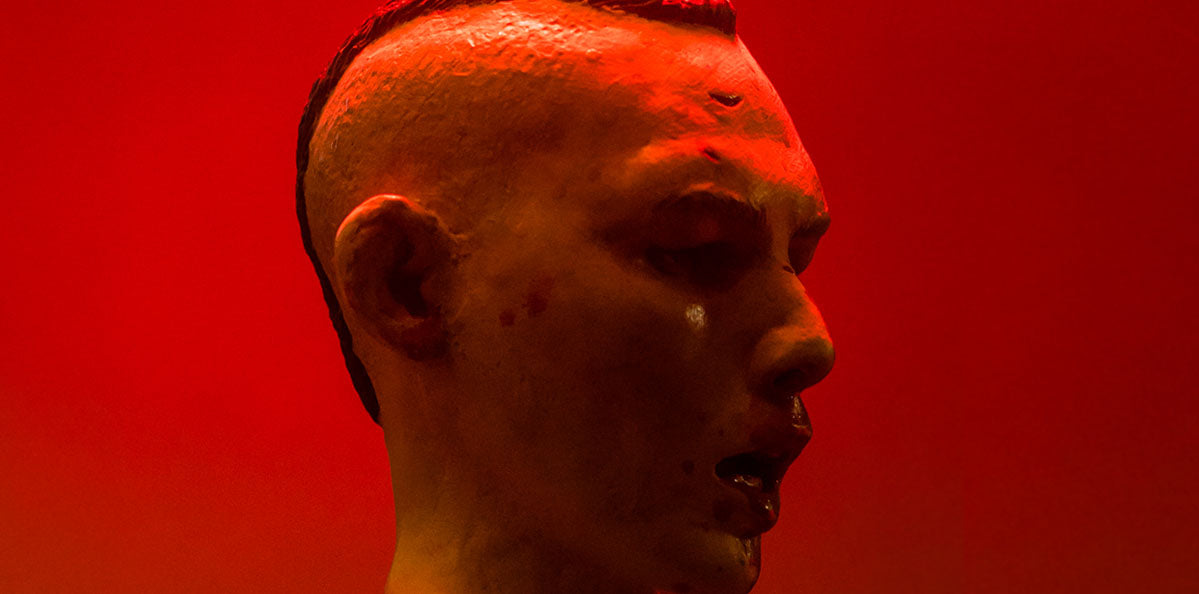 COLLABORATION  |  By Danny P. Tran |  April 8, 2019
I was creating a lot of fictional characters during this time period and wanted to challenge myself into producing something outside of my usual work. I decided to move away from fictional characters and immerse myself into something more "real." Being a long-time fan of mixed martial arts, I thought to myself, "what is more real than MMA? These fighters are putting their lives on the line to showcase their fighting skills." A match that stood out from the rest was Fight of the Year 2015, UFC 189, Rory MacDonald versus Robbie Lawler. This fight easily became one of my favorite fights of all time.
Inspired by that match, I decided to sculpt a bloody version of Rory MacDonald. His nose was broken from a punch to the face and every blow that landed afterwards caused significant impact to his pain threshold. The fight was extremely high-paced. There was no time to think; both fighters only had time to react. In addition to Rory's broken nose was an extremely large cut on his forehead and the bridge of his nose. Blood gushed from the cuts down to his chin and all over his bruised and swollen face. The face I sculpted highlights Rory's expression from the final round when the two opponents stared at each other from their corners before the final bell rang. Rory's eyes had an intense death stare while his mouth stayed opened, gasping for air. You can tell he was having trouble breathing from the blood in his throat and broken nose. I wanted to capture that exact moment. Although he was physically broken down, his mind was able to surpass this and continue the fight. Both fighters displayed incredible sportsmanship and it was an iconic moment in MMA history.
A few months after the completion of this project, I had the opportunity to meet Rory before his fight with Douglas Lima. It was the day before he became Bellator's Welterweight Champion and I was finally able to gift him this piece that I worked on for months. It was a surreal moment for me and a huge accomplishment.
*I would like to thank Rich Chou and Bellator for giving me the opportunity to meet Rory.