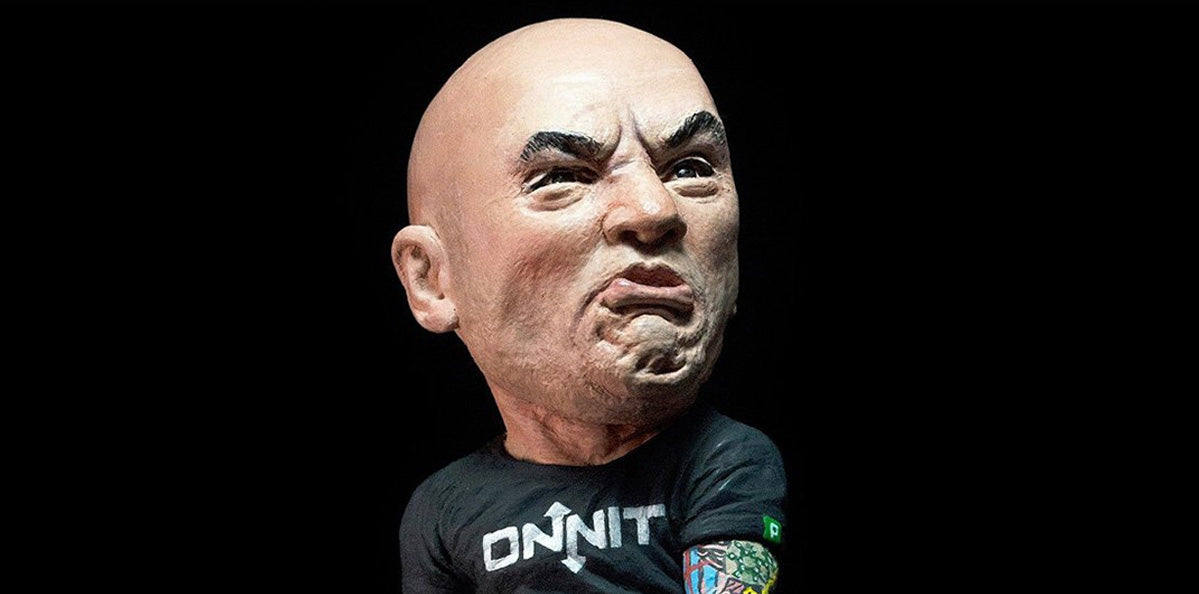 COLLABORATION  |  By Phuong Tran  |  March 27, 2019
The first time I heard about the Joe Rogan Experience Podcast was from a YouTube clip of Joe ranting about MMA and how much of a savage Brock Lesnar was.  From there I went on a YouTube spiral that eventually led me to JRE Podcast. This was back in 2009 when Joe was doing it from his house with Brian Redban. These were the days of the falling snowflakes effect and shitty webcam.  To see them go from dick jokes and Fleshlight sponsor to having guests like Neil deGrasse Tyson and Elon musk is amazing.
My brothers and I started Plastic Cell in 2012.  At the beginning we had a list of people that we wanted to collab with and Joe Rogan was one of the top.  As fans of the podcast, we are honored to be able to collaborate with Joe for a limited release.