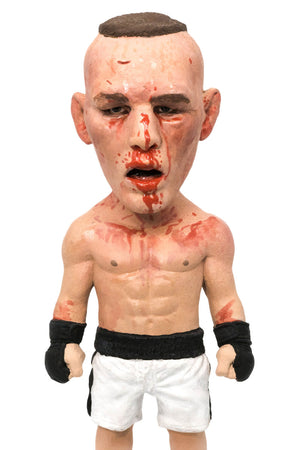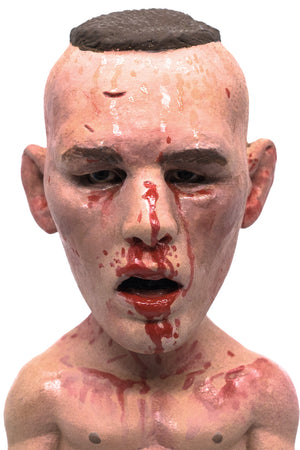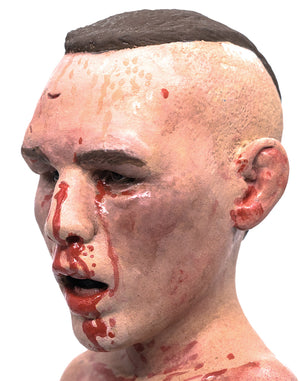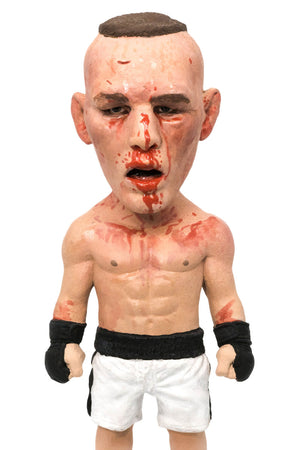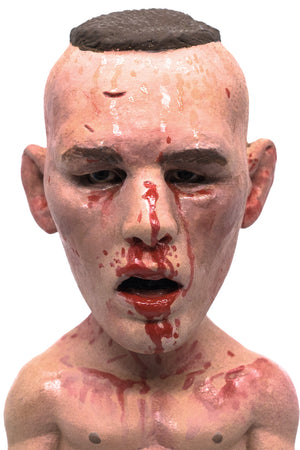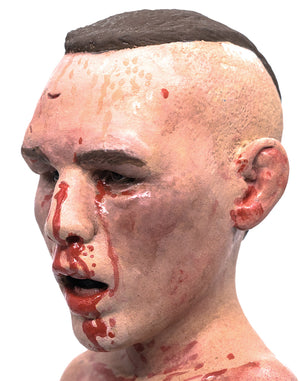 On Sale
RORY MACDONALD
ART COLLECTIBLES  |  $175
ARTIST
Sculptor    Danny Tran 
Painter      Danny Tran, Phuong Tran
After a five-round war that resulted in a broken nose, swollen eyes, and a face that looks like it's been hit by a train, Rory MacDonald was finally defeated by Robbie Lawler. Rory suffered a devastating loss in this final round and it wasn't his first time. In 2010, he lost a fight by TKO with only seven seconds left in the fight. Despite his losses, Rory is still considered as one of the greatest fighters in the world. He puts his heart in the cage and does not let his losses negatively affect him. Instead, he turns his losses into a lesson and as motivation to become a better fighter. The fight between Rory and Robbie was an iconic moment in MMA history and we wanted to capture it in our artform.
✓  Limited to 250 Pieces Worldwide!
✓

  Hand-Painted so no two will look exactly alike
✓

  Material: Urethane Resin
✓

  Size: 5.2" x 2" x 1.5"
ARTIST PROFILE
Subscribe (To get restock notifications)