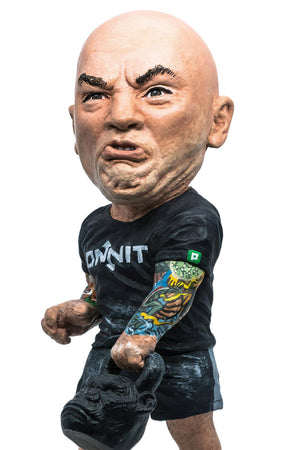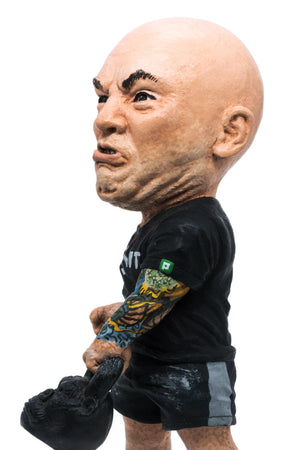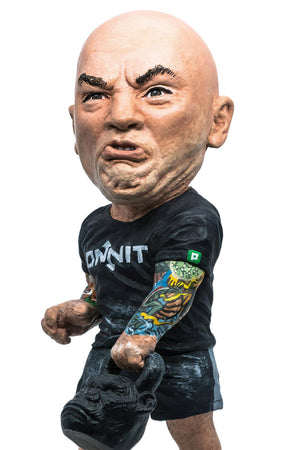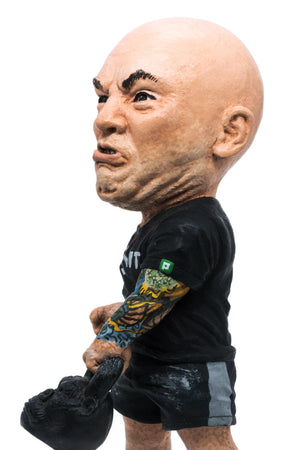 On Sale
JOE ROGAN
ART COLLECTIBLES  |  SOLD OUT 
ARTIST
Sculptor    Phuong Tran 
Painter      Phuong Tran, Danny Tran
When we first started Plastic Cell in 2012, my brothers and I compiled a list of people we would like to collaborate on future projects with. On the top of that list was Joe Rogan, and it has been an honor working with him and his team in order to release this limited edition sculpture. Each sculpture was individually hand-painted by my brother, Danny, and I, so no two pieces will look exactly identical.
✓  Official Joe Rogan Sculpture
✓  Hand-Painted so no two will look exactly alike
✓  Material: Urethane Resin
✓  Size: 5.2" x 2" x 2.5"
 MADE IN CALIFORNIA 
  THE MAKING