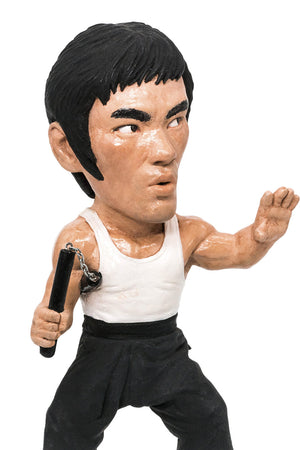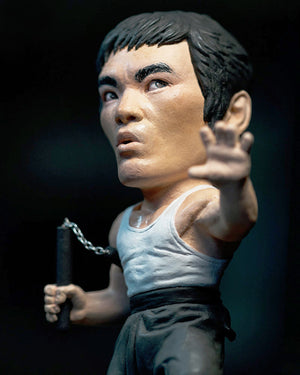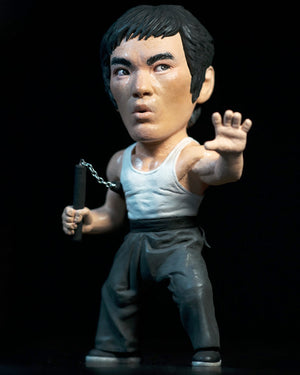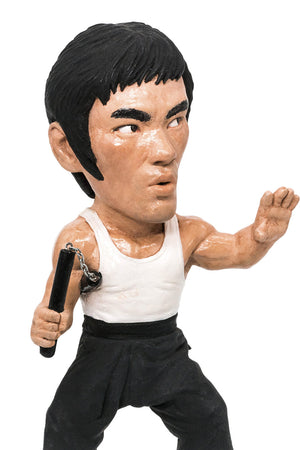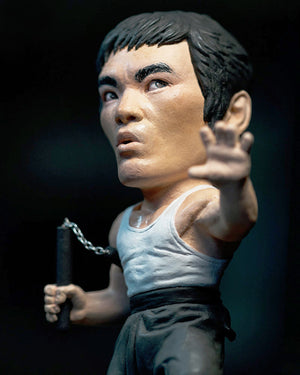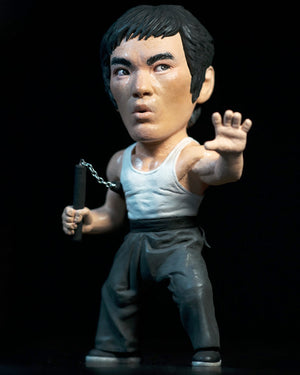 On Sale
BRUCE LEE
ART COLLECTIBLES |   $189
ARTIST
Sculptor    Phuong Tran 
Painter      Phuong Tran, Danny Tran
When we first arrived to America in the early 90s, my brothers and I spent a considerable amount of time at home watching Kung Fu movies while our parents were out looking for work. Some of our favorite martial arts actors growing up were Jet Li, Jackie Chan, Donnie Yen and Gordon Liu (from 36th Chamber of Shaolin). Although all of these actors were incredibly talented, there was one individual who has always stood out and left an impact on my brothers and I: Bruce Lee. Even at a young age, we knew that he was different after watching one of his movies for the first time. Aside from being an actor,  he was a martial artist, poet, philosopher, and author and he helped us believe that one man can successfully have multiple roles. It has been an honor to work with Shannon Lee and her team on this project.
✓  Includes a Certificate of Authentication Signed by Shannon Lee 
✓  Limited to 490 Pieces Worldwide!
✓  Hand-Painted so no two will look exactly alike
✓  Material: Urethane Resin
✓  Size: 5" x 3" x 2"
 MADE IN CALIFORNIA 
Subscribe (To get restock notifications)